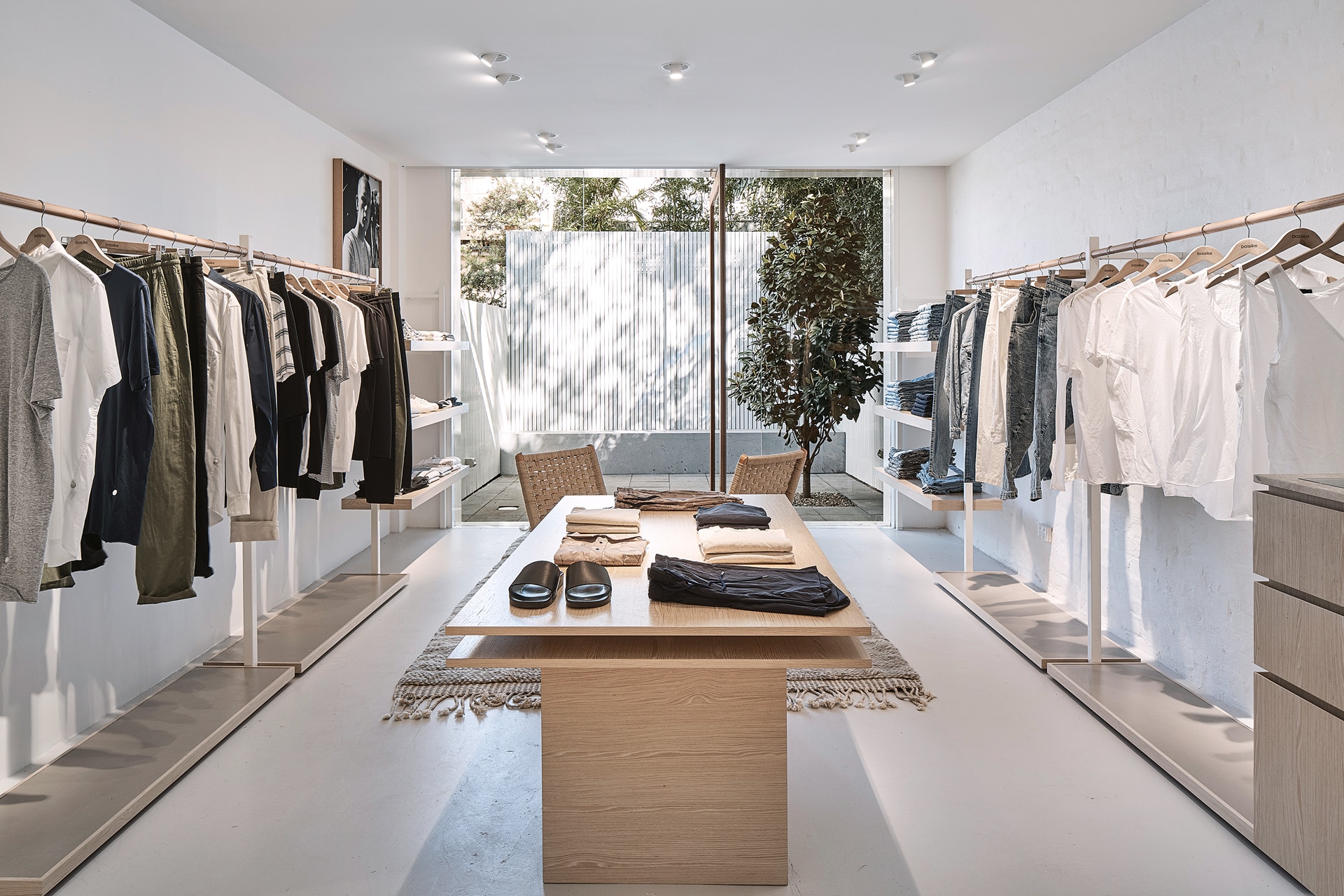 Urban outfits.
Sustainable shopping is more accessible than ever with the City of Sydney's urban guide to local hubs. Here's a look at three inner-city neighbourhoods offering feel-good retail therapy that will set you ahead of the pack.
Sydney CBD
Whether it's finding the perfect T-shirt or the best beachwear, hit the CBD for your sustainable fashion fix. Citizen Wolf is a Vogue Codes fave, this ethically certified brand uses its Magic Fit technology to locally produce custom-made T-shirts within 10 days of your order. All you need to do is pick your T-shirt style, fabric and colour, and you'll have a T that fits you, well, to a tee. Then there is Tigerlily. Fashion with a conscience is at the heart of this label's DNA. In addition to its signature boho beachwear, Tigerlily offers a range of swimwear styles using recycled materials that will make you feel as good as you look.
Newtown
This inner-city neighbourhood is brimming with ethically driven shops with a bohemian edge. The Social Outfit is here to brighten up your wardrobe, and the brand provides jobs to new migrants and refugees in production, design, retail and marketing. To go vintage shopping or swap your clothes to do your bit for the circular fashion economy and end waste, be sure to visit Swop, or stop by You, the Earth & Me and indulge in guilt-free shopping with this carefully curated selection of unique, handcrafted, eco-conscious clothes and accessories.
Paddington
If you're looking for a high-end designer hub with an ethical mindset, these three brands will not only satisfy your shopping instinct but also your inner eco warrior. Kit Willow's KitX label uses natural and upcycled materials and age-old artisan techniques to create luxurious ready-to-wear fashion with an ethical focus. Similarly, with its Ethical Clothing Australia accreditation, Viktoria & Woods's pieces are largely made in Australia using certified-organic cottons, merino wool and bamboo blends. Each garment is designed to last for years, so it's a good place to pick up classic wardrobe essentials. Bassike has also been sustainably made since 2006, so be sure to visit the store for go-to cotton jersey staples with longevity.